What is a BlockBlocks hold batches of valid transactions that are hashed an... More Reward?
A block reward is the reward a miner gets for solving the cryptographic hashing problem that verifies transactions and adds a new block to the blockchain
A blockchain—the technology underlying bitcoin and other c... More. This creates incentive for miners to add hash power to the network. For Bitcoin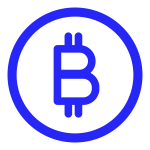 Bitcoin is a digital currency (also called crypto-currency) ... More, this block reward is halved every 210,000 blocks created, or roughly every four years. The last halving of the Bitcoin block reward was in May 2020, when the reward was cut down from 12.5 BTC per block to 6.25 BTC per block.