Technology Recap: 
Bitcoin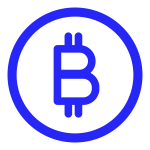 Bitcoin is a digital currency (also called crypto-currency) ... More: 
Ethereum: 
We have another upcoming fork

:

 

the 

Muir Glacier Upgrade. This next fork is planned for January 6, 2020 at block height 9200000. This will include one EIP (Ethereum Improvement Proposal). EIP 2384 involves increasing the difficulty bomb delay for the "ice age

.

" The difficulty bomb involves increasing the difficulty in the mining algorithm. As the problem becomes more complex there will be a larger lag between blocks – thus delaying the next upgrade. This 

proposal 

allows more development time for the core devs.

 
Other Chains:  
Mainstream Recap: 
CryptocurrencyA cryptocurrency (or crypto currency) is a digital asset des... More exchange Kraken,

 acquire

d

 

OTC desk Circle Trade. This adds to the list of Kraken's subsidiaries

, which includes 

Cryptowatch, Canadian Virtual Exchange, Glidera, and Crypto Facilities Ltd. 

 

Maker partner

ed

 with OKExchang

e to bring DAI 

S

avings 

R

ate to users in Asia

, beginning

 on December 23rd.

 

 

TornadoCash

, a tool that allows users to send Ether anonymously using non-custodial technology based on 

zk

-SNARKs, 

released v2.0

 with ERC20 token support.

 

 
State Street announced a new digital asset pilot in collaboration with Gemini. The pilot aims to combine Gemini Custody with State Street's back office reporting. 

 

Fidelity announced they are launching 

a 

cryptocurrency business in Europe. The new entity, incorporated on December 16, will give the fund manager a platform from which to sell digital asset services to European businesses. 

 

Wasabi Wallet 

released

 their new version v1.1.10. This update includes a fix to their "spend" issue by refactoring the processing of blocks, transactions, and coins. They included an updated version of 

BIP158

 block filters and 

CoinJoin

.

 

 

Shapeshift has been pushing the adoption of their upgraded platform since July 2019. The upgraded platform allows users to hold their own keys via a self-custody platform. 

 

Coinfloor

, a UK

–

based cryptocurrency exchange, plans to delist Ether and 

BitcoinCash

 next month. 




 
This Week's Cup of Coffee: 
This week, we are getting in the festive spirit with Krampus from Onyx Coffee Lab in Arkansas. Krampus is a delicious holiday-themed origin coffee. This year, they focused on Kenya Thikiagiki, a single–origin coffee from the Nyeri region. It has notes of burnt sugar, black currant, cinnamon, and dark chocolate. Enjoy!